Indoor anti-glare comfort
The strong point of a translucent curtain wall made of multiwall polycarbonate is undoubtedly the maximum entrance of the natural light inside a building. However, this precious advantage may turn to be an unpleasant inconvenience if direct sunshine disturbs your comfort. AR (Anti Glare Polycarbonate Sheet) is a type of a surface treatment applied to the connector modular system arcoPlus® that permits to remove specular glare effect caused by direct sun shining and unpleasant indoor glare.
MORE COMFORT INDOORS WITHOUT GIVING UP
THE ADVANTAGES OF NATURAL ILLUMINATION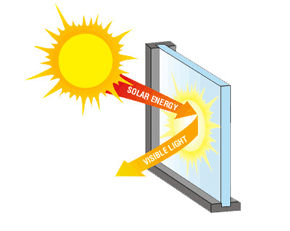 AR treatment functioning
The AR treatment is usually applied to the internal surface of the glazing and prevents any direct rays reflection.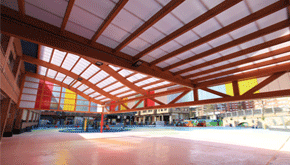 Recommended applications
For the practice of sports in gym requiring maximum visual comfort: tennis, badminton, basket, gymnastics.
RESULT: The comfort enhances athletic performance.
For roofing or glazing of swimming pools in order to reduce the sun reflects on the water surface.
RESULT: More safety for children – Better swimmers supervision.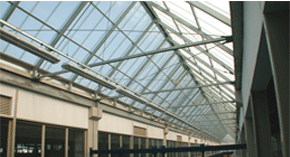 For machine shops.
RESULT: Defused sunlight improves concentration and precision of workers.
For roofing of schools, canteens, administrative offices, shopping malls, ecc.
RESULT: Defused sunlight improves the comfort indoors.